A few kind words from my past clients.

---
Mike and Brittany Thomas
"Nicole really gets to know you not only as a couple, but as individual people. She pays attention to what each part of the couple wants. My husband and I had some differences in what we liked and wanted in a house and Nicole was able to find a house to meet our needs in the middle. We were first time home buyers and finding the house that made us both smile was important. If we had any questions, she was there in a heartbeat to answer them, no matter how small the question seemed. Nicole is a hard worker, honest, and a true professional and will be our realtor from here on out."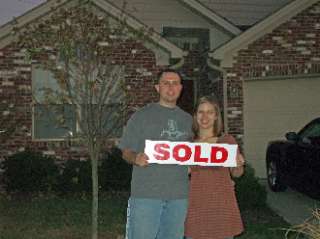 ---
Tommy and Rash'e Wright
We had been under contract with two other realtors that we were not happy with and Nicole was completely different. She did a great job answering all the questions we had and answering some before we could even ask. We love the way she took so many pictures of our house to post on the website for all potential buyers to see.
She also did a great job with walking us through everything just like we had known each other for years and years. We are shocked at how short of a time she had our house listed and got it SOLD! The whole process was so easy and we have her to thank for it!!!
---
Chad and Rachel Hisel
My family went from a cookie cutter home in a large subdivision to the home of our dreams overlooking God's country and Nicole Maxwell made it HAPPEN! In a market flooded with similar homes, when buyers can be choosy, she not only found our dream home but also sold our home to make the transaction possible!
From the beginning to the end she was an incredible asset during the buying/selling process. She possessed valuable insight, strong work ethic and integrity through the entire transaction. We were pleased with her knowledge of the current market. She also kept us well informed with regular updates, checking in with us (even if there wasn't any 'new' news) but reassuring us that she was still working with us and for us. She suggested beneficial and easy changes to make our home more marketable to potential buyers. In the end she herself found exactly what two families needed and orchestrated a highly complicated transaction involving a trade of homes. With finesse, ease and veteran knowledge beyond her realtor years she completed the task pleasing everyone involved. She has continued to promptly answer real estate questions for us even though we are no longer active buying clients. She has truly shown a love for her job, the homes involved and especially the people!
---
Anthony and Sue Ellen Young
"Nicole is an absolutely phenomenal realtor! She worked efficiently and tirelessly to market our home in every way possible. Her knowledge about the housing market is spot on and trustworthy. We were incredibly impressed with her professional demeanor yet she is warm and friendly to the point she feels like someone we've known for years! If you're looking for someone to sell your home quickly and efficiently, Nicole Maxwell is your go-to agent!"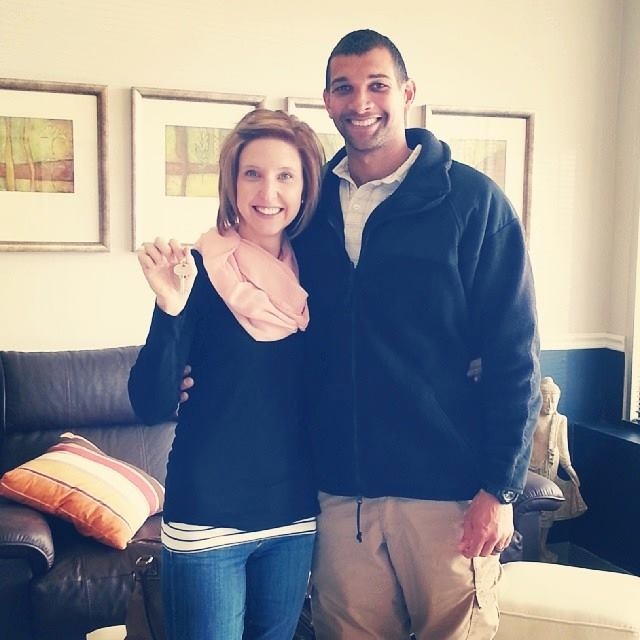 ---
Stan and Ida Holder
My husband and I have bought and sold homes many times during our life. Nicole was the perfect mix of drive and sensitivity to our wants and needs. Always available by text and email, and a warm personality makes me recommend her to all my friends.
---
Josh & Jenny Weber
Nicole is fabulous! From the first meeting about listing our house, she was so supportive and helpful. After listing the house, Nicole immediately set out finding people to come look. She also sought feedback from each person who came and looked, and passed that feedback onto us. We never felt like we were out of touch with what was going on! Our house sold in 2 weeks, and Nicole was immediately on finding us some houses to look at buying. We were undecided about buying or building, and she helped talk us through our options. Once we decided to build, she stayed in contact with us and our builders throughout the whole process. Nicole exceeded every expectation I dreamed of in a realtor! Not only that, but she did so much more than I ever expected a realtor to do. She really has a way of showing she cares about her clients.
---
Robin Sauer
"The first time I tried to sell my house it was on the market for over a year. In that time I had ONE offer and a bad one at that. When I chose to list with Nicole, she came to my house fully prepared with comps, ideas on what I needed to do to make the house more appealing, and long list of places my house would be listed. She wasted no time getting an open house set up, which generated tons of traffic, and eventually led to the sale of my house. During the sales process Nicole was very efficient and tentative, she followed up on every showing and gave me feedback on what buyers were and were not happy with even though my house was not the most expensive listing she had. In less than 6 months I had sold my house. I plan to use Nicole in the future when I am looking to buy again. She makes the process of buying and selling a house a pleasant experience!"

---
Stan & Jennifer Ng
Working with Nicole was fantastic! She listened to exactly what we wanted and worked hard and long to deliver. She was never too busy to email or call. We are first time home buyers and it was nice to have someone who worked for us not just for a commission. She was on point and more proactive than I have ever seen a real estate agent be. Nicole was so attentive to helping us find a home in a time crunch (we are expecting our first child) she managed to squeeze in showings and do open houses for her other clients all in the same day. Moreover when we needed help with lenders without hesitation she stepped up with suggestions to make things easier for us. It seemed like she her goal was to make our experience as easy and enjoyable as possible. She stayed on top of the house we wanted so closely that we were able to get it without trouble. We found that Nicole is professional and personable all at the same time, she let us know about Georgetown's schools, the neighborhoods and much more. Nicole is a spectacular agent and if we ever need an agent again we would call her in a heartbeat. With Nicole it seems that it is not just about finding "a house" but more about finding the right house to be "our home." We can't say enough good things about our home buying experience thanks to all of Nicole's hard work and passion. We are in our home because of her. Simply put Nicole is the best!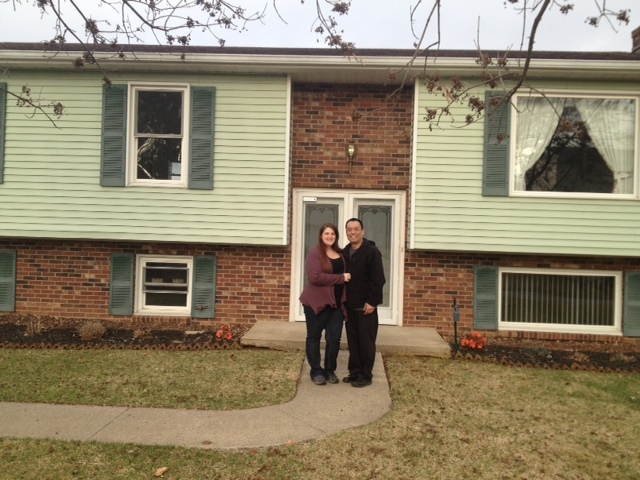 ---
Mike and Chrystal Hash
The experience of selling our home was made all the less stressful through Nicole's professionalism. It was nice to know that if we kept our house clean, she had everything else covered. I don't think buyers or sellers understand the "off the clock" hours and "behind the scene" things agents do. It did not go unnoticed with us.

But above it all, she was a sweet, honest person who truly cares about her clients. We felt special and number one on her list! That meant so much to us.

We look forward to working with her again soon :)
---
Russell Duncan & Julie Marshall
Nicole made purchasing our first home a very easy process! She answered all of our questions promptly and educated us every step of the way. She set up several showings for us and did her homework on what we were looking for. I would recommend Nicole to anyone who is looking for a GREAT realtor!!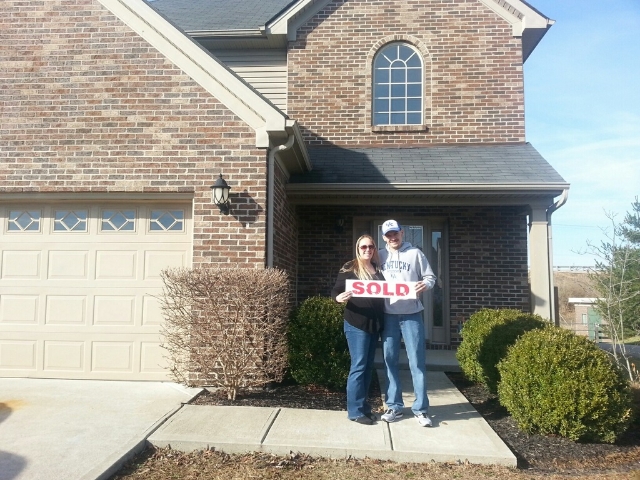 ---
Amy Foxworth
I was referred to Nicole Maxwell by a mortgage company, and it was by far the best referral I've ever had. Nicole listened to what I wanted in a home, and gave me a few homes I could look at online. When I came back and gave her addresses of homes I wanted to see she set up showings very quickly! She was awesome on getting showings that fit my schedule and never rushed or pushed me into looking at anything that was out of my price range. She stayed in contact with me almost daily during the whole process and was just as excited as I was about buying my first home. When I had to pull an offer on the first house I wanted, she helped me get right back out there looking at more property. And, then when my financing fell through she saved the day and put me in contact with someone else who was able to help. Through all the bumps along the way she was right there and never gave up! Working with Nicole on buying a house was like having a friend help me find the perfect home to fit my needs, in fact I don't consider her my realtor, I consider her a friend now. I have already recommended her to several people and will continue to do so. If I ever have to go through the buying or even the selling process, Nicole will definitely be the only realtor I'll use.